How to get out of private browsing
Select the 2 boxes in the top right of the screen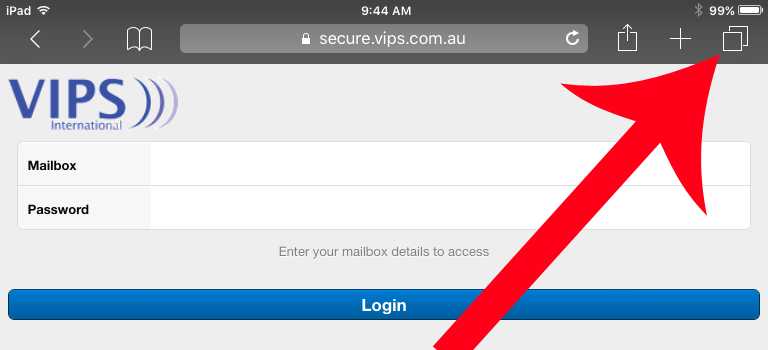 To get out of Private Browsing mode you need to tap Private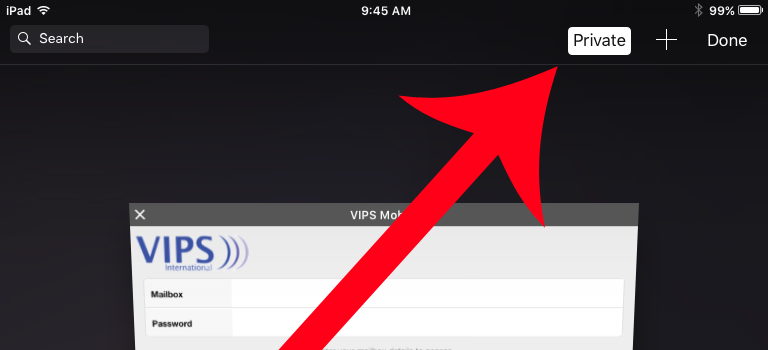 You can now tap on Done or the + button to create a new tab.
Notice the background colour of the top of the browser it is now white. If the VIPSMobile login screen isn't availible you can use the homescreen button and then your homescreen shortcut to return to the VIPSMobile login screen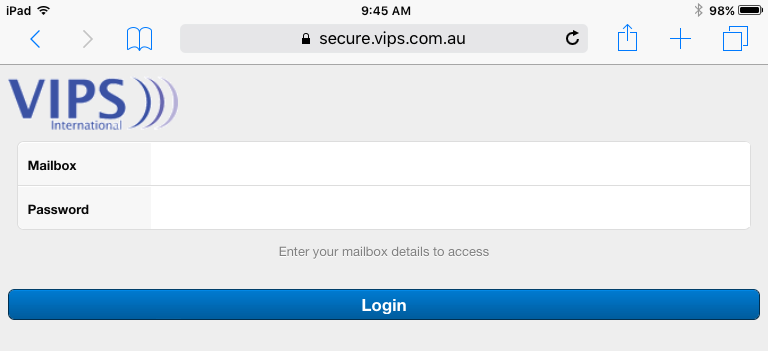 Im not in private browsing, and still here
The device may have been set to block "cookies". "Cookies" are small snippets of information that help us remember who you are and we need to store them on your device.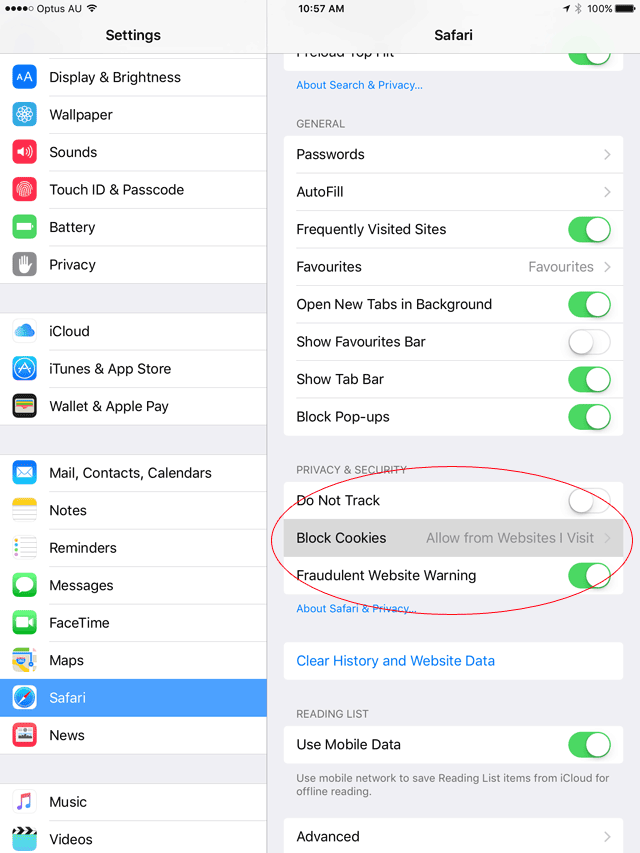 We recomend a setting of "Allow from Websites I Visit"